Executive Leadership Team
Diana Legaspi Flores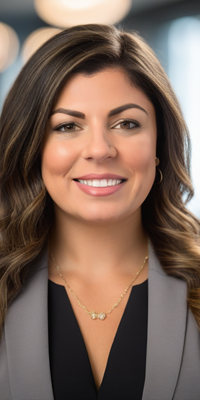 Diana Legaspi Flores is the Business Operations Manager for DSoft Technology. Since starting in September 2016, Diana has managed corporate accounting functions, procedures, financial controls, budgeting and forecasting to evaluate company and contract/program status. Her collaborative approach and strong commitment to team success directly contribute to the overall success of the company.

Her experience in multiple industries over the past 20 years, including banking, insurance, small business maintenance and non-profit organizations, has equipped her with the skills to oversee the daily operations of the company. Working in accounting and customer service roles has enabled her to provide a well-rounded customer-first approach and instilled the importance of financial and operational decision making.

After starting her education in Business at New Mexico State University, Diana earned her Bachelor of Science in Accounting at Colorado Christian University. Additionally, she earned her certificate in Cost Accounting for Government Contractors and is a Notary Public for the State of Colorado. She is a member of the Colorado Springs Hispanic Chamber of Commerce.

During her free time, Diana enjoys spending time with her family, attending her children's events and serving Christ in her community through her local church, mission trips and helping others.