Executive Leadership Team
Dr. Joseph M. Fulton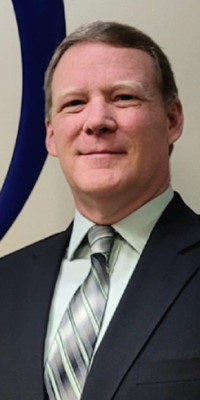 Dr. Fulton is the Principal Consultant of the Department of Defense Sector for Dsoft Technology supporting DoD government projects. He provides leadership and direction on activities supporting space and defense efforts. His modeling, simulation, and analysis teams support numerous organizations to include US Air Force, US Space Force, and US Space Command. 
After graduating from Michigan State University with a BS in Astrophysics, Joe served for 20 years in the US Air Force as a Space and Missile Officer where he was an ICBM Combat Crew Commander and Squadron Command Post Flight Commander, Deputy Group Commander for Wideband SATCOM, and retired from active duty as the Deputy Head of the Astronautics Department at the US Air Force Academy. He is a retired Lt Col from the U.S. Air Force with extensive operational and leadership experience in the space domain, MILSATCOM acquisitions, requirements development for the nation's space Protect and Defend missions and retired while serving as the Deputy Head of the U.S. Air Force Academy's Astronautics Department.
Joe is a service-disabled Veteran with a PhD in Astronautical Engineering and has authored a dozen publications on topics including spacecraft optimal control theory and systems engineering capstone design experiences.