Executive Leadership Team
Erin Johnson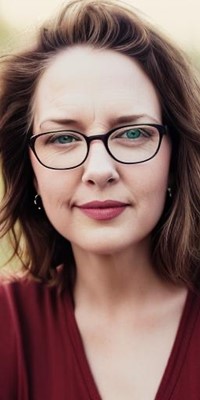 Erin Johnson, Human Resources Manager for DSoft Technology, is a seasoned professional with a decade of dynamic experience.  As of recently, Erin has assumed a board position with the Colorado Springs Society for Human Resources Management as their VP of Membership.  She has had the privilege of working with diverse teams to enhance company culture, drive employee engagement, and optimize HR processes.    
Throughout Erin's career, she has been deeply committed to creating an inclusive and collaborative atmosphere where employees can thrive.  Her belief is that a well-structured HR strategy not only benefits individuals but also contributes significantly to an organization's overall success.  Erin's expertise spans talent acquisition, performance management, employee development, and conflict resolution.  Her cross-industry exposure, ranging from non-profits to municipalities, has honed her ability to adapt HR strategies to various work cultures. 
Erin is a lifelong learner with a solid foundation in HR theory and best practices.  She stays active with professional Human Resources organizations, constantly staying updated on the latest trends and advancements in the HR landscape to ensure that her strategies remain fresh, effective, and aligned with industry standards.  With a proven track record in change management, benefits administration, and compliance, Erin is a versatile HR professional who combines deep expertise with a forward-thinking approach. 
When not immersed in HR endeavors, you might find Erin indulging in her love for good food, the outdoors and spending time with her family.  This has helped her maintain a well-rounded perspective and approach in her professional life.