Leadership
Michael Chapman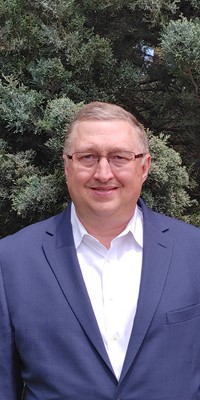 Mr. Chapman is the Director of Business Operations at DSoft Technology, Engineering, and Analysis. He has contributed to the success of a broad spectrum of technology projects in DoD, Veteran's Administration, and many commercial industries. His DoD domain of expertise includes modeling and simulation analysis, missile and space operations, and application development. Michael's commercial domain knowledge include finance, healthcare, retail, and manufacturing operations. He has served in many solution delivery roles to include senior technical architect, project manager, and program manager. On the business side, Michael has been both program owner and Contracting Officer Technical Representative (COTR) for government contracts. On the commercial technology leadership side, Michael has been both a practice lead and a division lead for cloud technology and engineering services. In these capacities he has designed and delivered global enterprise scale solutions supporting millions of consumers.
Michael graduated from Mount Olive College in 1990 with a Bachelor of Arts degree in business administration. He completed is graduate degree in Computer Systems at the University of Montana in 1993. Michael has military operations experience as a nuclear missile crew launch officer for Minuteman II and Minuteman III weapon systems at Malmstrom Air Force Base. Additionally, he served as the database design team chief (J654) at USSTRATCOM for all nuclear applications. Follow on assignments included a tour as a lead modeling engineer for Extended Air Defense Modeling and Simulation (EADSIM) activities conducting independent analysis for the Office of the Secretary of Defense (OSD). Michael also served as Deputy Director, Information Management and Analysis Group, Program Analysis and Evaluation at OSD. In this capacity he led the software development efforts to support the budgeting activities of OSD and their reporting responsibilities to Congress. Since retirement, Michael has worked commercial technology solutions holding various leadership roles including his latest as the SVP of cloud platforms including Microsoft Azure, Amazon Web Services, and Google Cloud Platform.
Michael holds multiple technical certifications to include IBM Industry Solutions Architect, Microsoft Office 365 Solutions Architect, and AWS Associate Solutions Architect. His most prestigious accomplishment is the achievement of a global TOGAF certified architect. He leverages his business experience and technical knowledge to design and deliver the highest quality technology solutions to support business needs.
Michael is married and has four children. He's active in social programs like the Emily K Foundation which develops student leaders and enhances the impact of local community organizations. He has served on the local Little League baseball board of directors as the Chair of Fundraising that contributed to multiple new baseball fields for the Monument, Colorado community and improved safety for all players. Michael's known industry wide as a thought-leader and technology evangelist who delivers impactful solutions to keep business competitive and profitable.