Web and Mobile Technologies Development
Umbraco CMS
DSoft Content Management System by DSoft Technology

Easily manage websites so that you spend less time making them work and more time getting results. Built on the latest Microsoft .NET technologies, Umbraco provides the flexibility to integrate with your other web-based initiatives. You never have to see code - you can create content quickly and easily without any programming knowledge using Umbraco's built-in features. Let DSoft Technology and Umbraco help with your next business website project. 
DSoft Technology works with our clients to understand the business objectives for their web presence. Working with our clients' IT staff, DSoft Technology will design, develop, test, and deploy Umbraco solutions according to best practices and secure coding standards. We also provide you the research, recommendations, documentation, analysis, and modifications to your existing websites to meet new specifications and changing requirements. Using advanced web analytics tools and techniques, we will assist in building site reputation improvement through link building, key word research and development, analysis, and ongoing search engine optimization.  
As a developer on 80+ (who's counting?) Umbraco sites and an Umbraco Gold Partner, we are uniquely qualified to update and maintain your existing Umbraco sites.
---
DSoft Technology
Explore some of the power we can give you, with a suite of solutions and tools to make your site more dynamic using the power of Umbraco - not to mention custom solutions for your website.
As an Umbraco Certified Solutions Provider, DSoft Technology will do all of the difficult work involved in making your website easy to edit and maintain.
Portfolio
DSoft Technology is the proud developer of over 80 Umbraco sites. We've created entire sites from scratch, updated existing sites, and always worked with our clients to make their sites do exactly what they need them to do.
We have the experience required to get your site up and running with the powerful, but easy-to-use Umbraco CMS.
Umbraco Solutions
Over the years, DSoft Technology has faced both common and uncommon website development problems, and found solutions. You can leverage our knowledge to skip the problems.
Whatever feature your website needs, we can make it. Check out the gallery of solutions we've already used - maybe yours is there. And if not, we're ready to expand our gallery with your needs.
---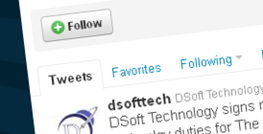 ---
Social Networking
Keep connected with the latest social trends using social network integration. We'll provide users access to Twitter, Facebook, LinkedIn, or any social network you need.
---
Mapping
We can provide integrated maps to drive your customers right to your front door. We can also customize maps to look how you want and do whatever you like.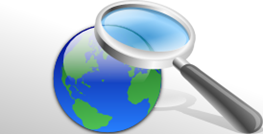 ---
Integrated Search
Users will almost always want to search your website for content. We can provide a means of searching your entire website quickly and easily, with or without using an external service like Google.
---
Multilingual Capabilities
We support multilingual pages on the site. Pages will look the same but translated content will be displayed with the use of a language selector.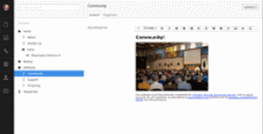 ---
Wonderfully Simple User Interface
Our websites are designed to make content changes quickly and easily.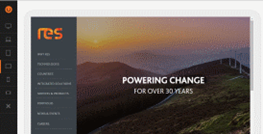 ---
Responsive Preview
The responsive preview allows you to view content before it is published in many different form factors. Preview how your changes will look on a mobile phone, tablet, laptop and desktop.
---
Standard & Accessible
The web is rife with standards, and everyone is struggling to keep up. We can help make sure that your site is current and accessible so that your users always have a modern and usable experience.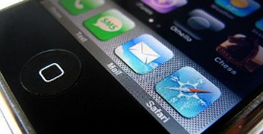 ---
Mobile Websites
We can help you keep your users connected on the go, with websites optimized for viewing on a mobile device. No matter where they are, you can keep in touch with your users.
---