Executive Leadership Team
Marie Martin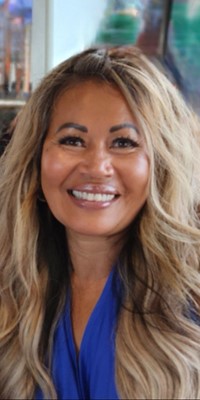 Marie Martin is the Corporate Senior Contracts Manager for DSoft Technology.  She has been with DSoft Technology since May 2018 managing various types of contracts and subcontracts with day-to-day contract administration.
Marie remotely supports DSoft Technology to meet their corporate goals by managing various types of contracts including DoD, Civil and Commercial contracts.  She also supports various efforts assisting with Business Development, proposals and day to day contract administration activities while maintaining close relationships with her internal and external customers.
Previous to DSoft Technology, she has been supporting contracts and subcontracts since 2001 working for various companies, such as TRW, Northrop Grumman Corporation, ManTech International and Harris Technologies, on various programs, such as the FAA ATB program, ICBM Sustainment and SENSOR programs. She spent the previous 7 years working for a Service Disabled Veteran-Owned small business as the Contracts Manager managing cradle-to-grave DoD government contracts.
Marie is a certified government contracts manager receiving her Master's certificate in Government Contracting through George Washington University in July 2008. She has also been an active member of the National Contract Management Association (NCMA) in the Florida chapter of Brevard, County since May 2018.
She is also a veteran of the United States Air Force serving 8 years to her country in San Antonio, TX where she processed new recruits and assisting with their transition from civilian life to the military.  During her tenure in the Air Force, she received several awards and recognition for her professionalism and superior performance.
Marie currently lives in Merritt Island, Florida with her family, where she enjoys spending time with her family, friends and all of her furry friends.