Find Your Opportunity
Are you hungry for meaningful work that taps your potential?
Are you humble enough to share the praise with your teammates and to admit when you may have missed the mark? Can you learn from both?
Are you smart in both technology and working with others to generate results that "wow" clients?*
Do you have integrity to do the right thing for both clients and teammates when no one else is watching?
We are one of the fastest growing firms in Southern Colorado - come grow with us!
We are seeking the best career-minded software and technology professionals who share our enthusiasm for working in a dynamic environment supporting customers across many sectors, including defense, government, commercial, and non-profits.
DSoft Technology is a leading provider of IT services and custom software and website development, specializing in .Net and Umbraco technologies. We are a Colorado Springs-based "Service-Disabled, Veteran-Owned Small Business" (SDVOSB) and have a veteran hiring preference for disabled veterans, recently separated veterans, Armed Forces service medal veterans and other protected veterans.   
We are a Microsoft Certified Partner with five gold competencies, and one of only 16 Umbraco Certified Partners in North America. We serve clients from the federal, state, and local governments as well as the commercial and non-profits sectors.
We offer competitive salaries with top-notch benefits, flex time, a family atmosphere, P4P Bonus opportunities, and emphasize individual personal growth and character.  We seek Team players that collaborate and support each other, with high morals standards.  The DSoft Technology values of humble, hungry, and smart were adapted from The Ideal Team Player by Patrick Lencioni, Jossey-Bass Publishers, 2016.
We also offer teammates opportunities to give something back to their communities through self-chosen projects and firm-sponsored volunteer activities. DSoft Technology has a veteran hiring preference for disabled veterans, recently separated veterans, Armed Forces Service Medal veterans, and other protected veterans.
In addition to our 401(k) plan, DSoft Technology teammates are enrolled in our Employee Stock Ownership Program (ESOP) at no additional cost - how does an ESOP work?
DSoft Technology is already in its third year of managing its ESOP, a benefit under the Employee Retirement Income Security Act and which is gaining attention in Colorado. A recent Colorado Springs Business Journal article reported that Governor Jared Polis established the Commission on Employee Ownership in April 2019. In an ESOP, employee teammates are beneficiaries of a trust built with corporate profits; when a vested teammate leaves the Firm, they sell their stock back to the trust. The CSBJ noted that "Employees in ESOPs earn higher incomes and accumulate more funds in their retirement accounts than in non-ESOP companies .... Participating in an ESOP represents one of the few opportunities employees have to create wealth." 
We are an Equal Opportunity Employer, committed to providing a work environment that values and respects each teammate as an individual member of our culturally diverse organization. In keeping with this commitment, the Firm is dedicated to providing a work environment free from any type of discrimination based upon racer, color, religion, national origin, ancestry, gender, pregnancy, age, sexual orientation, gender expression and identity, covered veteran and military status, marital status, disability, medical condition, genetic characteristics, political affiliation, or any other classification protected by law. This commitment and policy applies to all areas of employment.
APPLY FOR A JOB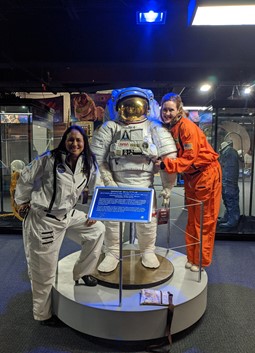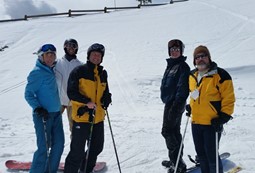 Choice of Health Insurance Plans
DSoft Technology's unique plan is a nationwide Health, Dental, and Vision reimbursement of Premium Expenses plan (completely compliant with the Affordable Care Act and under the management of Design Health). Teammates may select their own insurance policies from hundreds of available plans, which can be customized to their needs. The premium expense reimbursement benefit becomes available the first day of the next calendar month following a 30-day waiting period from your date of hire. DSoft Technology reimburses the premium expenses for teammates and their family situation through payroll processing, as a separate payment.
401(k) Retirement Planning
Teammates who choose to enroll in DSoft Technology's 401(k) plan will participate in the Firm's matching contribution benefit in an amount equal to: (i) 100% of contributions that are not in excess of 3% of compensation, plus (ii) 50% of the amount of contributions that exceed 3% of compensation but that do not exceed 5% of compensation using professional financial planning advisors. Teammates are eligible for enrollment after completing twelve (12) consecutive months (full-time teammates) or 1,000 hours (part-time teammates). Company Safe Harbor Contributions made on your behalf are always 100% vested.
Paid Time Off Policy
DSoft Technology provides a robust paid time off benefit that begins at the start of a teammate's employment. 8 paid holidays, 32 hours of paid personal absence, 40 hours of sick leave with annual accrual, and 80-120 hours of vacation depending on seniority and experience.
Employee Stock Ownership Plan (ESOP)
Membership in DSoft Technology's unique employee stock ownership structure allows teammate participation in the Firm's financial growth without individual monetary contribution. Automatic enrollment after completing twelve (12) consecutive months of service (full-time Teammates) or 1,000 hours (part-time Teammates).
Professional Development
Professional Development, which includes tuition reimbursement and continuing education course/certification reimbursements.
Generous Life & Disability Insurance
Group life insurance 1x salary and long term disability insurance at no cost to the Teammate, starting with the date of hire. Additional supplemental insurance available.
Pay for Performance Bonus
Annual performance bonus plan based on teamwork, client success and value added to our client projects. Bonuses range up to 30% of salary.
Flexible Scheduling
Flex time and remote work is offered as a non-traditional work scheduling practice, which allows teammates to choose their individual start and end times, generally within the Firm's core hours of 9 a.m. – 3 p.m. Optional remote access on a non-interference basis.
Casual Atmosphere & Team Building Events
Business casual work environment. Periodic teambuilding off-site events for Teammates and family members.
Rewards Program
Recognizing key contributions of Teammates is critical to continued motivation towards team goals. We award the "Game Ball," bonus time, on-the-spot cash bonuses, and gift cards to our MVPs!
Senior Software Engineer/Developer
DSoft Technology, Engineering & Analysis is looking for a lead software developer engineer/developer with Agile/DevOps experience for the software development team on a dynamic Space Force effort.
LOCATION: Colorado Springs, CO
REQUIREMENTS: Active Secret Clearance required, TS/SCI clearance desired
JOB DESCRIPTION
JOB TYPE: Full Time,
SALARY RANGE: Commensurate with experience and knowledge, opportunity for Paid For Performance Bonus
MUST HAVE DEGREE OF:  Bachelor or Masters of Science in Computer Science or related engineering discipline from an accredited college or university, MCP certification (or equivalent) required. One year of relevant education may be substituted for one year of required experience.
MUST HAVE EXPERIENCE: Minimum 15 yrs industry experience related to responsibilities. One year of relevant experience may be substituted for each year of required education.
Minimum 8 - 10 years of industry experience in full-stack development. One year of relevant experience may be substituted for each year of required educationExperience with node.js, JavaScript Frameworks (Angular, React, or Vue), and Linux, Bash, Windows 10, REST APIs, Git, CSS, and HTML.
DESIRED EXPERIENCE:
Experience with Docker, AWS Cloud Products (Elastic Beanstalk, Lambda), Atlassian Products (JIRA, Confluence, BitBucket), Gitlab, SonarQube, VS Code, mySQL, Java, Spring Boot, Maven, Gradle, Kubernetes, C#, C++, Python, RHEL 7, RHEL 8, Selenium, and Cucumber, IntelliJ
Experience with SOA and REST APIs; microservice development experience a plus
Specific Duties:
Development of the application database
Development of the application back-end server
Development of the application front-end user interface taking into account modern user interface techniques. Support the Discovery and Framing process for the user interface and follow-on end user interviews to gather user requirements. Perform a user-centered approach in the application design development
Advise on product decisions through user research, customer development and iterative feedback loops
Assist in the design of the application architecture
Assist in the testing of the application
Assist in the deployment of the application
Implementation of application following the 12 Factor App methodology and microservices
Support the delivery of the application from development environments to staging and production environments
Perform technical assessment of the legacy application. Refactor legacy applications into a 12 factor application SW architecture.
Document designs and process/information flow through the application.
Document designs and develop end product documentation (e.g., User Guides, Programmer's Guides, etc.).
Following the Agile software development methodology
Constantly looks for improvement in solving technical problems
Write and create unit and integration tests
Assist with the CI/CD pipeline; integrating SonarCube and Fortify
Identify and communicate impediments to your team and actively work to solve them
Support the delivery of the application from the classified development environment to a staging and production environment on SIPR.
Provide supervision and mentoring of junior staff.
APPLY FOR THIS JOB
REFER A FRIEND
Cloud Engineer/DevSecOps Operations Engineer/Software Developer (MSCC)
DSoft Technology is seeking Cloud Engineer with DevSecOps, and Agile experience to join our team. This role will be responsible for supporting the Continuous Integration and Continuous Development pipeline and maintaining a cloud native system with regards to networks, databases, automation, hardware and software configurations and specifications. Additionally, this role will perform a variety of tasks to install, update, or modify software systems, containerize modern and legacy software systems, leverage AWS Cloud technologies, and ensure the system meets our customers needs.  This candidate will also be required to assist in the development of the application.  The candidate should have some Cloud Administration experience and familiar with AWS Services.
LOCATION: Colorado Springs, CO
REQUIREMENTS: Secret Clearance desired but will accept US Citizen with the ability to obtain Government Clearance
JOB DESCRIPTION
Job Type
Salary Range
Commensurate with experience and knowledge
General Experience, Education and Years of Experience
Minimum of 5-7 years of experience
Experience with AWS Cloud Technologies
Experience with Linux and Software Containers
Experience with CI/CD pipeline
Experience with the development of applications
Degree in Computer Science or Information Systems
Responsibilities
Design, deploy, and monitor cloud native systems in the AWS GovCloud environment
Develop and maintain automation scripts and network configurations leveraging AWS technologies
Containerization of software components using Docker
Develop and execute software tests for reliability and availability
Develop internal and external REST based APIs
Design and implement data solutions using AWS Cloud technologies
Work with the development, systems engineering, test, and customer teams
Create and maintain technical documentation of the cloud native system
Perform company responsibilities in accordance with security policies and procedures
Review software performance and analyze system behavior
Develop an infrastructure to dynamically scale software services
Work with software and system engineers to improve the cloud native system
Other technical duties assigned as problems and issues arise
Implement and secure software systems to meet evolving security requirements
Identify and fix system bottlenecks in the AWS GovCloud
Qualifications
Experience in AWS networking technologies such as VPCs, Gateways, NATs, ACLs, Security Groups, and Route Tables
Experience with the development of infrastructure as code technologies such as Cloud Formations and Terraform
Experience with the development of software to support the CI/CI pipeline using scripting languages
Experience with the development of software that utilizes containerization technologies such as Docker, Amazon ECS, Kubernetes, and OpenShift
Experience with DevSecOps tools such as Jenkins, GitLab, SonarQube, OWASP ZAP, and Fortify
Experience in deploying applications in a Linux Cloud environment
Experience with Linux
Experience with Scrum Methodologies
Strong Experience with troubleshooting technical issues
Experience with RedHat, Bash, Java, MySQL, Git, and Angular
Experience with Agile software development
Nice to Have
Security+ Certification
AWS Certifications
Strong software skills in Java, Python
APPLY FOR THIS JOB
REFER A FRIEND
Microsoft 365 Delivery Engineer
DSoft Technology is seeking a Microsoft 365 Delivery Engineer to delivery platform services for commercial and DoD clients.
LOCATION: Colorado Springs, CO
REQUIREMENTS: U.S. Citizen. No clearance required; Ability to pass background check.
JOB DESCRIPTION
JOB TYPE: Full Time (immediate)
SALARY RANGE: Commensurate with experience and knowledge
EDUCATION: Bachelor's degree in Computer Systems or related discipline which demonstrates education in formal software development methods.   Five years of consulting experience can serve as a substitute if the correct skills were acquired.
MUST HAVE EXPERIENCE: Minimum five years of industry experience in Office 365 and the Microsoft ecosystem for platform services deployments/migrations  
Five years of supporting the Office 365/Microsoft 365 environment and services
Experience leveraging Exchange Hybrid Server to perform mail migrations from Exchange on-premise to Office 365/Exchange Online
Experience leveraging BitTitan to perform tenant to tenant migrations
Experience using tools such as ShareGate and/or AvePoint, Metalogix to do SharePoint migrations from on-premise farms to SharePoint Online
Experience managing Azure Active Directory identities to include configuration AAD Connect for synchronized identities and Self-Service Password Reset (SSPR) configurations
Experience using PowerBI to build dashboards to include connecting to external data sources like SQL Server
Experienced in PowerApps, Flow to build automation routines using native Microsoft 365 platform services
Experience in providing consultation on licensing to include evaluating licensing overlap
Experience setting up Teams and managing collaboration spaces
Experience setting up InTune as both a Mobile Device Management platform and Mobile Application Management platform to include device registration and enrollment
RESPONSIBILITIES
This role is for a technical professional who excels in providing consulting services across the spectrum of offerings for Microsoft 365 platform.   This person will serve as the technical lead to scope and execute migration services to the Microsoft 365 platform. This will include serving as the customer primary contact for questions post migration and preparing client service desk to support frequently asked questions.
The Microsoft 365 delivery engineer will maintain current certifications in the technology platform and be committed to staying current on emerging capabilities/deprecated features. Ideally this person is the subject matter expert on the platform both internal to the DSoft Technology organization and customer facing.
HIGHLY DESIRED
A thorough understanding of Microsoft 365 security to include identity, device, and conditional access

Comfort working multiple organizations at the same time to support a variety of technology and busines needs

Experience working with PowerShell for automation of routine tasks to include the modules supporting Azure Active Directory, Exchange Online, SharePoint Online, and Microsoft Teams

Experience troubleshooting configuration issues, common error messages, and equating service status messages to capabilities impacted
APPLY FOR THIS JOB
REFER A FRIEND
Want to apply for something else?
Apply here and we'll keep your application on file.
As a condition of employment, every employee must complete an Immigration and Naturalization Form I-9 (Employment Eligibility Verification form) as well as provide the required supporting documentation to prove that they are either citizens or legal aliens authorized to work in the United States. DSoft Technology is required to verify identity with E-Verify.