Find Your Opportunity at DSoft Technology
Who We Are:
DSoft Technology is a Colorado Springs-based "Service-Disabled, Veteran-Owned Small Business" (SDVOSB) with 25 years of proven success delivering strategic value and operational efficiencies to our clients, specializing in .NET, Umbraco, Drupal, and open-source technologies. Since our founding in 1998, DSoft has been supporting DoD clients in the military space domain, and have expanded our portfolio to become trusted experts in DoD, Civil and Commercial sectors, and Cloud Computing. As a SDVOSB, we especially welcome qualified military veterans onto our staff.
Our Vision
To be a recognized market leader that creates distinctive value, new capabilities, and solves difficult problems for our clients.
Our Mission
Our team enables client success by delivering innovative information technology and engineering services and solutions through our proven Agile expertise.
Our Values
People – People are our most valuable resource contributing to our mission. ​
Humble - Great team players lack excessive ego or concerns about status. ​
Hungry - Always looking for more. More responsibility. Want to win. Internally motivated.​
People-Smart - Common sense about people. Ability to be interpersonally aware and appropriate. ​
Integrity - We will demonstrate honest and ethical behavior in all business transactions. ​
Innovation – We will continually look for creative new ways to get our mission accomplished. We will enhance our position in the industry by encouraging and rewarding innovation. ​
Good Stewardship - We are committed to achieving increased profitability while assuring that our company's values are practiced. 
Does DSoft sounds like a good fit for you?

DSoft Technology offers competitive salaries with top-notch benefits, flex time, a family atmosphere, P4P Bonus opportunities, and emphasizes individual personal growth and character.  We seek Team players that collaborate and support each other, with high moral standards.  The DSoft Technology values of humble, hungry, and smart were adapted from The Ideal Team Player by Patrick Lencioni, Jossey-Bass Publishers, 2016.  
Are you humble enough to share the praise with your teammates and to admit when you may have missed the mark? Can you learn from both?
Are you hungry for meaningful work that taps your potential?
Are you smart in both technology and working with others to generate results that "wow" clients?*
Do you have integrity to do the right thing for both clients and teammates when no one else is watching?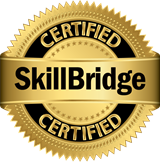 Attention Military Members: DSoft Technology has a veteran hiring preference for disabled veterans, recently separated veterans, Armed Forces Service Medal veterans, and other protected veterans and we are SkillBridge Certified!

Are you looking for your next career after your military service? Are you within 180 days of release from Active Duty? Discover opportunities to participate in training and development with industry and employers who are seeking the high-quality skills that you bring to the table. 
Our Comprehensive Polaris Benefits Package
Medical Benefits
DSoft Technology has a Health Reimbursement Plan (HRP) that includes nationwide Health, Dental, and Vision reimbursement of Premium Expenses (compliant with Affordable Care Act). We also allow for participation in a Healthcare Sharing Ministry. Reimbursement for both plans is based on family class. Optional Health Savings Account (HSA) is available for those that choose a qualified High Deductible Healthcare Plan.
Retirement Savings Plan
The DSoft 401(k) Retirement Plan is available for enrollment upon your date of hire. The Employer Match effective after twelve (12) consecutive months of service (Full-Time Employee Teammate) and after 1,000 hours of service (Part-Time Employee Teammate). Company Safe Harbor Contribution: Employee teammates who choose to enroll in DSoft Technology's 401(k) plan will also participate in the Firm's matching contribution benefit in an amount equal to: (i) 100% of contributions that are not in excess of 3% of compensation, plus (ii) 50% of the amount of contributions that exceed 3% of compensation but that do not exceed 5% of compensation. Company Safe Harbor Contributions made on your behalf are always 100% vested.
Paid Time Off (PTO)
DSoft Technology provides a robust paid time off package that is effective on the date of hire. Vacation Time (PTOV) accrues monthly and is based on the following seniority tier categories. Sick Time (PTOS) accrues monthly, up to 48 hours/year and the maximum carryover is capped at 48 hours. Personal Paid Absence (PTOP) accrues on the 1st day of the calendar year in the amount of 24 hours total (prorated for new hires on a quarterly basis). PTOP does not carry over from year to year. Additionally, DSoft Technology observes 8 paid holidays (PTOH) each calendar year. Other Paid Time Off (PTO) such as Jury Duty, Bereavement Leave, and Public Health Emergency Leave are also available as applicable.
Employee Stock Ownership Plan (ESOP)
The DSoft Technology Employee Stock Ownership Plan (ESOP) enables Employee Teammates to have some ownership benefits at zero cost to them! That's right, zero cost! Membership in DSoft Technology's unique ESOP structure allows Employee Teammate participation in the Firm's financial growth without individual monetary contribution. Employee Teammates are 100% vested after 3 years or at attaining Normal Retirement Age (i.e., 65) while a teammate, your death while an Employee Teammate, or becoming disabled while an Employee Teammate. Employee Teammates are automatically enrolled after completing twelve (12) consecutive months (for Full-Time Employee Teammates) and 1,000 hours of service (for Part-Time Employee Teammates).
Professional Development
DSoft Technology values and encourages continued learning and professional development. That's why we offer both a tuition reimbursement program and continuing education course/certification reimbursements. Additionally, DSoft Technology has partnerships with both Colorado Christian University (CCU) as well as Colorado Technical University (CTU) for student discounts and scholarships.
Life, AD&D and Long-Term Disability Insurance
DSoft Technology has comprehensive plans for Basic Term Life Insurance, Accidental Death and Dismemberment and Long-Term Disability Insurance that is effective on the date of hire. At no cost to the Employee Teammate, Basic Term Life Insurance and AD&D = 1x annual salary (Evidence of Insurability is required to exceed $95,000) and LTD (Long-Term Disability Insurance) = covered at 60% of salary to a maximum of $5,000/month. We also have an option to purchase additional life insurance and AD&D coverage.
Performance Bonus and Profit Sharing
Annual performance bonus plan is paid based on teamwork, client success and value added to our client projects. Bonuses range up to 30% of salary. Additional Company Profit Sharing is available at the end of each year, with DSoft Technology making a contribution (based on P&L) into each Employee Teammate's 401(k) plan. Such contribution, if made, will be allocated in an amount designated by the Firm as allocated to similarly situated eligible participants. The company Profit Sharing Contribution made on your behalf is 100% vested at five (5) years of service.
Flexible Schedule and Remote Work
DSoft Technology believes in a healthy work-life balance. New Employee Teammates are issued a company-owned modern 32GB SSD 15" Windows or Linux laptop to facilitate remote work. Flex time and remote work is offered as a non-traditional work scheduling practice, which allows Employee Teammates to choose their individual start and end times, generally within the Firm's core hours of 9 a.m. – 3 p.m. Optional remote access on a non-interference basis.
Team Building Events and Volunteer Opportunities
DSoft Technology operates with a business casual work environment, with dress-down Friday's. We even have an amazingly relaxing massage chair at our headquarters! Periodic teambuilding off-site events for Employee Teammates and family members (improv workshops, escape rooms, etc). DSoft Technology also offers Employee Teammates opportunities to give back to their communities through self-chosen projects and firm-sponsored volunteer activities.
Teammate Rewards and Referral Bonus
Recognizing key contributions of Employee Teammates is critical to continued motivation towards team goals. DSoft Technology awards the "Game Ball", bonus PTO (Paid Time Off), on-the-spot cash bonuses, and gift cards to our MVPs! There is also potential for the New Employee Teammate Referral Bonus for new personnel referred by current Teammates, that are hired and retained for six (6) months.
For a downloadable 2023 Summary of our Polaris Benefits, please click here.
Listen to our radio ad!
Sound like the perfect opportunity for your next career move? Apply today!

We are seeking the best career-minded software and technology professionals who share our enthusiasm for working in a dynamic environment supporting customers across many sectors, including defense, government, commercial, and non-profits.
We are one of the fastest growing firms in Southern Colorado - come grow with us!
Current Openings