Technical Services
Data Analytics and Visualization
Data Analytics and Visualization
Our analytics team members are experts in data. The team members at DSoft Technology, Engineering & Analysis will help you leverage your data to make better decisions. Whether you want to securely and efficiently store the data you have, design a research plan to collect the right data, or build models to best take advantage of your data, DSoft Technology, Engineering & Analysis can help.
The researchers at DSoft Technology have decades of experience running studies and analyzing data. We have personnel on staff with advanced degrees in operations research, mathematics, statistics, computer science, engineering, and psychology.  We have constructed sophisticated statistical models to support both explanatory and predictive goals, using software like R and Python. Machine learning techniques have allowed us to classify information from large data sets. Our personnel have experience with a number of methods, from deep learning to logistic regression, and will select an appropriate approach for your data. We have successfully deployed and worked with a number of database technologies, including MySQL, Oracle, SQL Server (and SharePoint) and NoSQL systems as required. DSoft Technology helps to maintain the databases for the US Olympic Committee as well as collects wildfire data for the US Forest Service.
Our team has experience gathering data using a variety of paradigms, and can help select the type of study that best supports your needs. Large-scale "Human In The Loop" (HITL) simulations allow us to gather high-fidelity data in realistic environments while maintaining a level of control like that of a laboratory experiment. Our team is also proficient in conducting and interpreting A/B tests to determine which of two variants, e.g., of a proposed website redesign, will lead to the best outcomes. A priori power analysis and flexible stopping rules allow us to ensure that we collect the right amount of data to answer a customer's question. In addition to quantitative domains, our researchers are experienced in collecting and analyzing qualitative data. We have performed iterative usability testing in support of Agile website development. We have also collected data from field tests to evaluate finished systems and products. 
We have applied our expertise to solve problems for customers across a variety of domains. Insights drawn from our analyses have influenced the design of air traffic control systems, air traffic operations, unmanned vehicle ground control stations, military strategy and cockpit weather displays.
DSoft Technology, Engineering & Analysis is ready to help you put your data to use.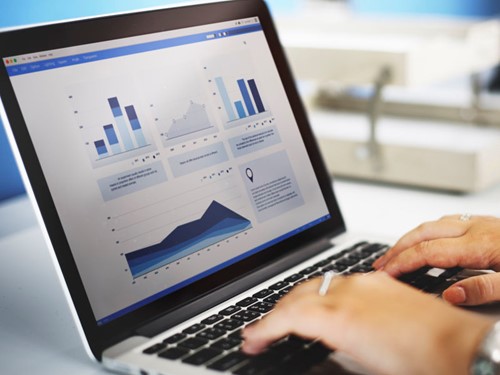 ---