---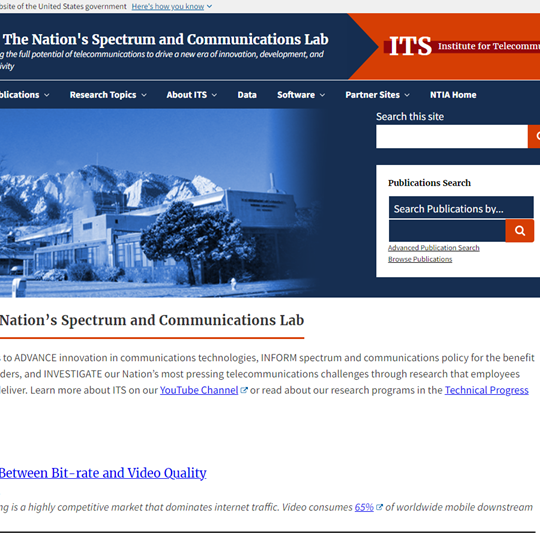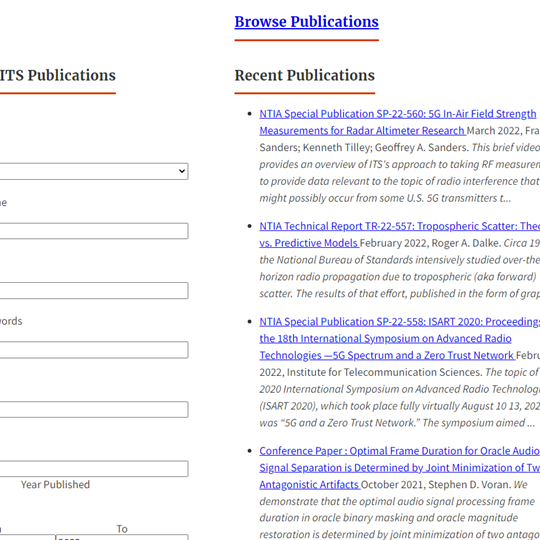 Department of Commerce Institute for Telecommunication Sciences
ITS supports the National Telecommunications and Information Administration (NTIA) by performing the research and engineering that enables the U.S. Government, national and international standards organizations, and many aspects of private industry to manage the radio spectrum and ensure that innovative, new technologies are recognized and effective.  ITS is the primary medium for dissemination of the results of federally funded research performed at ITS.
DSoft Technology supports the development of the ITS public website, a primary medium for the dissemination of the results of federally funded research performed at ITS.  The website runs using the Umbraco Content Management System (CMS) with a backend SQL Server database that stores ITS publications independent of the CMS.  The ITS publication database is easily queried using detailed parameters by the CMS to serve search results on the public website.  The architecture facilitates finding the research reports through popular search engines by applying metatags using fields in the database.
DSoft assists in the daily maintenance and support of the ITS website and publications database, assists with troubleshooting error conditions and messages and assists in the planning and execution of improvements, upgrades and changes to meet government policies for Federal agency public websites and DoC directives as well as improving the overall functionality of the site.  DSoft also support improvements to the website that incorporate modern website concepts and features to provide a user-friendly experience. 
DSoft developed a backend application to manage the ITS publication database that facilitates adding and editing metadata about each publication and posting the publication Postscript files.
SERVICES
---
Website Development

UI/UX

Accessibility

IT Enterprise Services
CLIENT
---
US Department of Commerce Institute for Telecommunication Sciences