---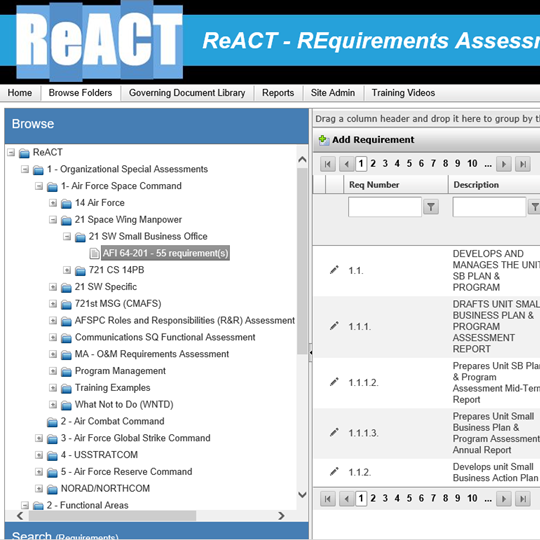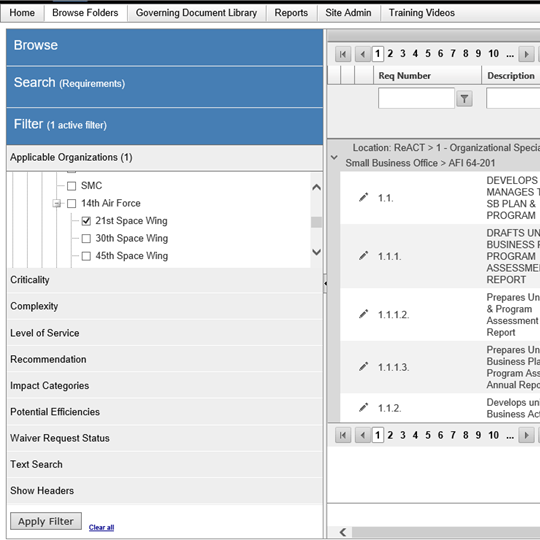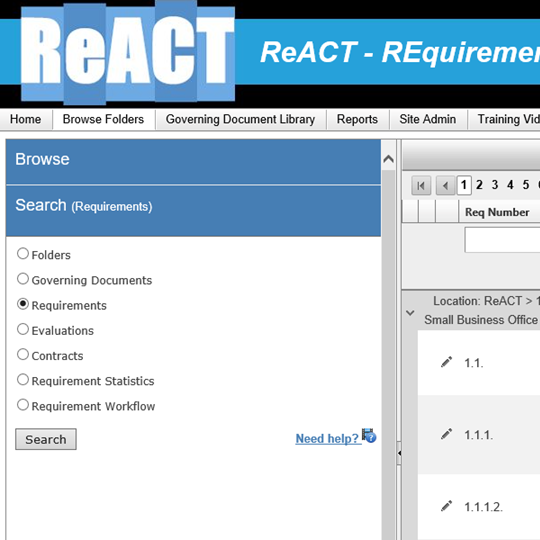 Requirements Assessment & Compliance Tool (ReACT)
ReACT is an online tool for managing the detailed assessment of requirements (criticality, complexity, level of service, impact of not accomplishing) plus other factors was needed that would address the weakness of the current data collection methodology.  It captures, stores and reports on the requirements assessment process in a database.  The tool allows for each requirement documented in AF/AFSPC instructions, checklists, policy documents, pamphlets, manuals, etc. to be assessed by AFSPC Functional Managers and then reviewed by Wings to identify requirements that can be modified and or eliminated. 
SERVICES
---
Website Development

Software Security
CLIENT
---
Air Force Space Command
Logged on to ReACT... Awesome tool! I really like the color-coordinated assessment of criticality and complexity, how it is intuitive for those familiar with standard risk management. ...Great job!