---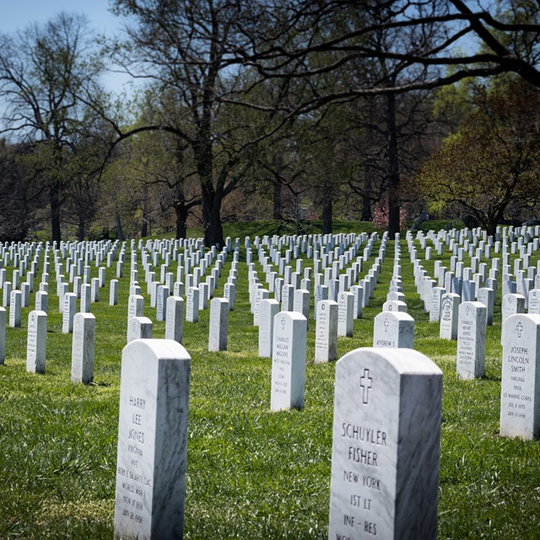 QITC Cemetery Management System
DSoft Technology supported the Department of Veterans Affairs, Quantico Information Technology Center (QITC), with a review of their current intranet home page and SharePoint home page in order to develop a consolidated page design.
DSoft developed a complete custom SharePoint 2010 branding solution to include custom themes, master pages, aspx pages, graphics, custom web parts, and custom lists packaged and deployed via a standard SharePoint solutions file. The core feature was a custom SharePoint list driven dropdown menu to replace the standard top navigation bar. This custom dropdown menu is styled via a custom CSS style sheet and fully themes-enabled. The menu actions are completely CSS driven, improving performance over script based menus. The intuitive SharePoint list data source allows non-technical delegated users to easily add and modify list items in the navigation menu. DSoft also developed a customizable tile-style links list, leveraging web-browsable web part properties to set color, source list, and number of columns. DSoft utilized three separated SharePoint features to target different solution elements to the site collection or site scopes.
Other innovative techniques leveraged in this solution included a custom class that saves previous-settings to the site property bag and reverts the branding to the original settings when features are deactivated. DSoft developed custom graphics for the VA customer using Adobe Photoshop, including a site logo and large banner for the intro page. Custom themes were developed using the thmx platform, and cascading style sheets leveraging the SharePoint themes platform. DSoft deployed all elements via standard SharePoint features, choosing deploying destination based on element scope. Some elements were deployed to the layouts folder, however, many elements were deployed to site collection level, and site level libraries and galleries including Layouts, the web parts gallery, site assets library, list templates gallery, and master page gallery. Feature receivers were implemented to set the theme, master page, and default home page for the sites. DSoft Technology tested the SharePoint solution on multiple farms with various build numbers delivered the solution as a .wsp file.
CLIENT
---
Department of Veterans Affairs