---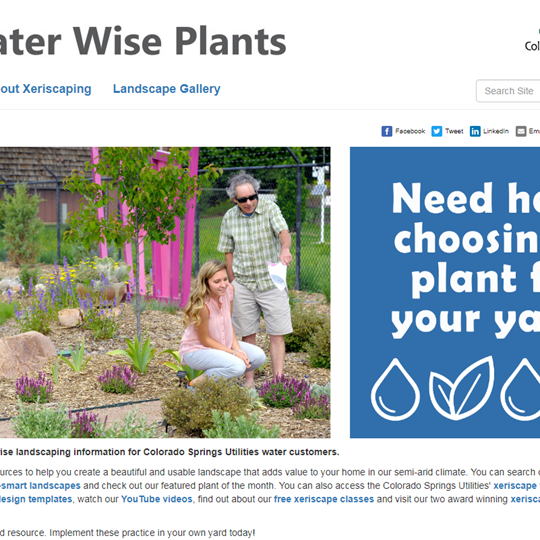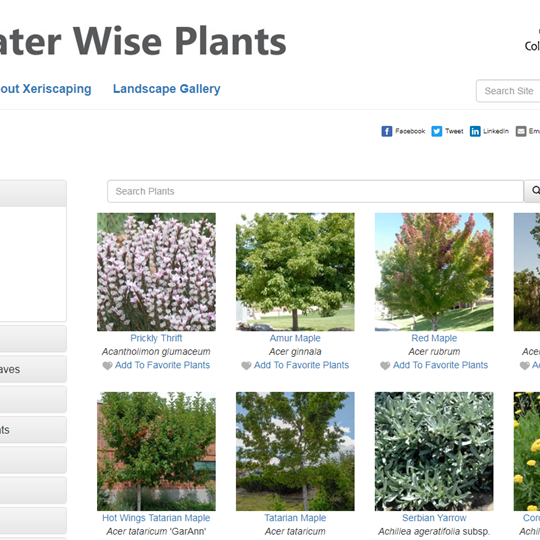 Colorado Springs Utilities Xeriscape Website
Colorado Springs Utilities (CSU) needed a site dedicated to water-efficient plant information, rather than being a subsite of their main site. DSoft created a site using the Umbraco Content Management System to allow CSU to easily update plant information, add new plants, and showcase example landscapes using water-efficient plants.
CLIENT
---
Colorado Springs Utilities
Working with DSoft Technology has been a pleasure. Not only were they able to build a site that met our original scope of work, but they helped us make it look and function much better than we imagined at the project's start. A big part of our project's success is due to the ease of working with DSoft's staff. We could get in touch with them, talk through our requests, and then they completed the work in a timely manner to meet our deadlines. We are very happy with the final outcome.