---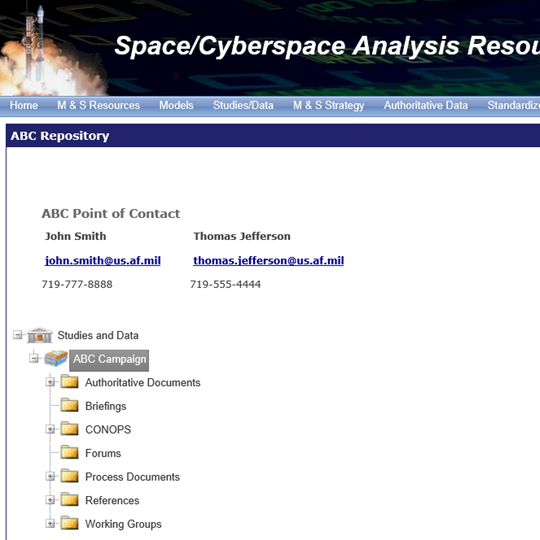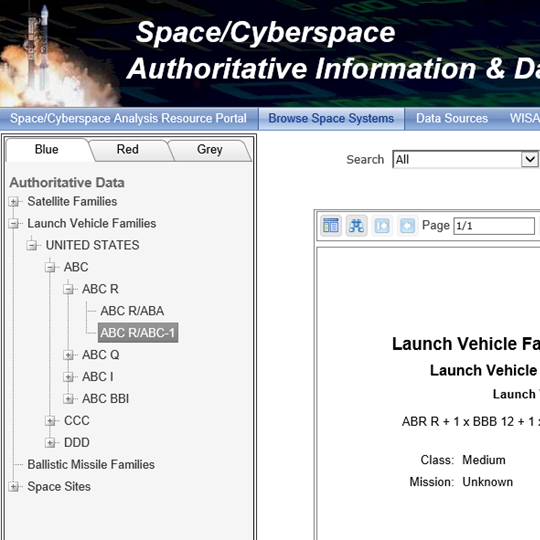 AFSPC Space/CyberSpace Analysis Resource Portal (SARP)
The AFSPC Space Analysis division desired a net-centric web portal that would allow the Joint modeling and simulation communities the ability to record and share information about space and cyberspace models and simulations, provide access to an electronic library of studies and analysis associated with those models and simulations and to record and share authoritative information and data about space systems to include satellites, launch vehicles, missiles, space sites and space-related environmental information. The portal also includes a forum to assist collaboration within the national space community allowing users to exchange information about models/simulations and studies/analysis and to share practical experience gained from using those models/simulations. Other portal features include an events calendar, announcements/news page, file upload/download capabilities for the distribution of space specific software and/or data files, the ability to specify and mass email groups of users, the ability to create and update CCB items through custom dashboards, and the means to perform portal/user administration on-line.
SARP is deployed on the Unclassified but Sensitive Internet Protocol (IP) Router Network (NIPRNet) and the Secret Internet Protocol Router Network (SIPRNet).
SERVICES
---
Website Development

Data Analytics and Visualization

Software Security
CLIENT
---
Air Force Space Command
I continually heard there are not any good space models. With the implementation of the SARP, and the quality of the products it contains, I am able to refute the claims. The SARP is an excellent source to direct testers and analysts to use to find information and points of contact.